NEW: Seven Day Retreat at The Vedanta – 17th to 24th September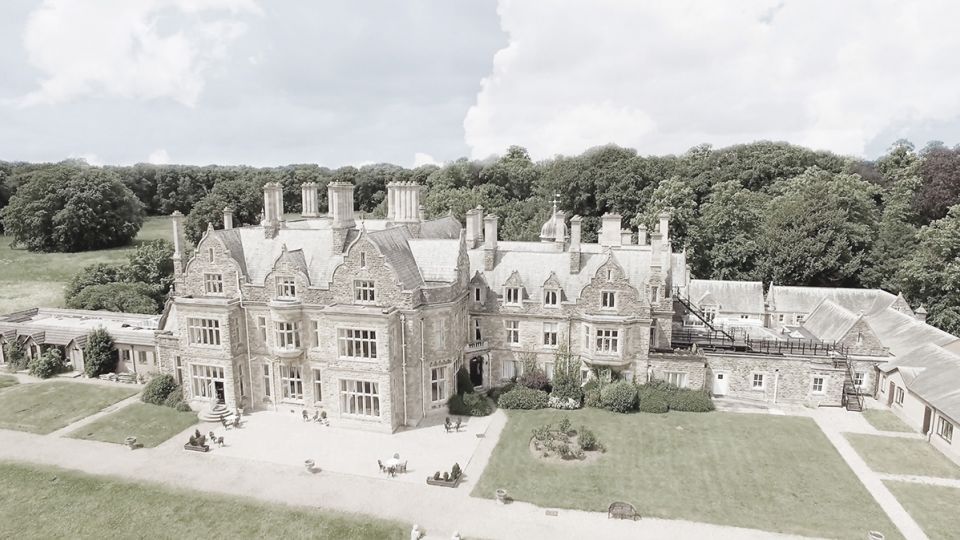 Description
We're busy working with the venue to finalise the details for this retreat. We hope to open booking during the week commencing Monday 16th May.
Please sign up for the newsletter at the bottom of this page for updates.
Retreats are a wonderful way to connect to the teaching and to the community beginning with dinner on the first day, followed by a short welcome and the first meeting. There will be two meetings on each full day, finishing with lunch on the final day. Morning meetings consist of silent and guided meditation; afternoon meetings will be dialogues with Rupert during which time attendees can discuss any questions that arise during the course of the week.
About The Vedanta: Situated in the heart of Lincolnshire, The Vedanta is surrounded by rolling countryside, historic market towns and villages. There is an array of walking trails to explore locally. Our group will also have access to the spa facilities, wonderful spaces to socialise and quiet areas to sit and meditate between meetings.
Accommodation
The Vedanta will offer a range of Double, Twin (shared) and Shared dormitory room accomodation. We may be able to offer a limited number of the double rooms as single occupancy, which would incur a single supplementary charge. There will be a waitlist available in the ticket section for those who would prefer a room by themselves.
All doubles are booked per couple, the system will automatically add two tickets to your basket for you.
Shared rooms will have between 3 to 5 attendees in total and are allocated by gender; please choose the appropriate ticket when booking so that we can allocate your room properly. There are two types of bed available in the shared rooms, either a standard single or a floor bed, which is a bedframe-less single mattress. Both options are of a high standard and eco-friendly bedding is used throughout the venue.
If you wish to share a room with a friend please book your tickets and email Ruth with your sharing preference.
A limited number of Commuter tickets are also available if you want to stay off-site at a local B&B or if you live close by. Lunch, dinner and refreshments throughout the day are included in the Commuter price.
Transport
By Plane From East Midlands, which is the nearest major airport: Take the Skylink coach (from coach park B) to Nottingham train station, the coach takes half an hour and there are coaches hourly. From there you will be able to catch the train to Lincoln Station. The train from Nottingham to Lincoln takes about an hour.
From Heathrow: go to terminal 2&3 Piccadilly Line Station and take the eastbound train to Kings Cross Station and then take trains towards Lincoln. (see train section) Heathrow to Kings Cross Station takes around an hour on the Piccadilly line. (see train section)
Alternatively you can go from Heathrow to Paddington on the Heathrow Express and then Paddington to kings cross via the hammersmith and city Tube line 35-40 minutes to Kings cross station (see train section).
From Gatwick: take the Thameslink train to St. Pancras and from there it is a short 3 minute walk to Kings Cross and then from Kings Cross there are trains to Lincoln (see train section).
For more information see: Visit Lincoln.
By Train The station closest to The Vedanta is Lincoln Station.
From London: catch the train from King Cross, there are limited direct trains so you usually have to change at Newark Northgate. Average journey time 2 - 2.5 hours. And then from Lincoln station there you will be able to take a taxi to the Vedanta which takes around 10 minutes.
Alternatively go to Lincoln bus station, which is diagonally opposite across the street from Lincoln train station. From there you will be able to catch the number 2 bus and let the bus driver that you are going to the stop 'Branston Hall' the journey takes around half an hour.
The bus will drop you off at the end of the drive to The Vedanta and it is then about a 3 minute walk to the main building. Single tickets should be around £2.80 off-peak and £4.50 peak.
By Taxi You can take a taxi from Lincoln station to the Vedanta, which takes around 10 minutes.
By BusFrom London: National Express runs a direct coach service from London Victoria. Coaches from London to Lincoln take just over 4 hours, covering approximately 144 miles.
For more information see: Visit Lincoln.
By Car From Central London: Take either the M1 or A1 from London to Branston, Lincolnshire. Both routes take around 3.5 hours.
From Heathrow: Take the M25 North then join the M1 to Branston. The journey takes around 3 hours.
Sat Nav: On google maps The Vedanta is currently found under its previous name: Branston Hall Hotel or LN4 1PD
The Vedanta is less than 10 minutes drive from the center of Lincoln.
For more information see Visit Lincoln
Meals & Refreshments
All meals will be lacto-vegetarian. It is possible to select gluten or dairy free meals during the booking process; if you have special dietary requirements please make a note upon booking and contact the organiser to confirm that your requirements can be met by the catering team.
Schedule
To be confirmed.
Discussion Board
The discussion board is disabled for this event. Please contact the organiser directly with any queries.
Scholarships
A limited number of partial scholarships will be available for this retreat.