Does having a practice take me away from my true nature?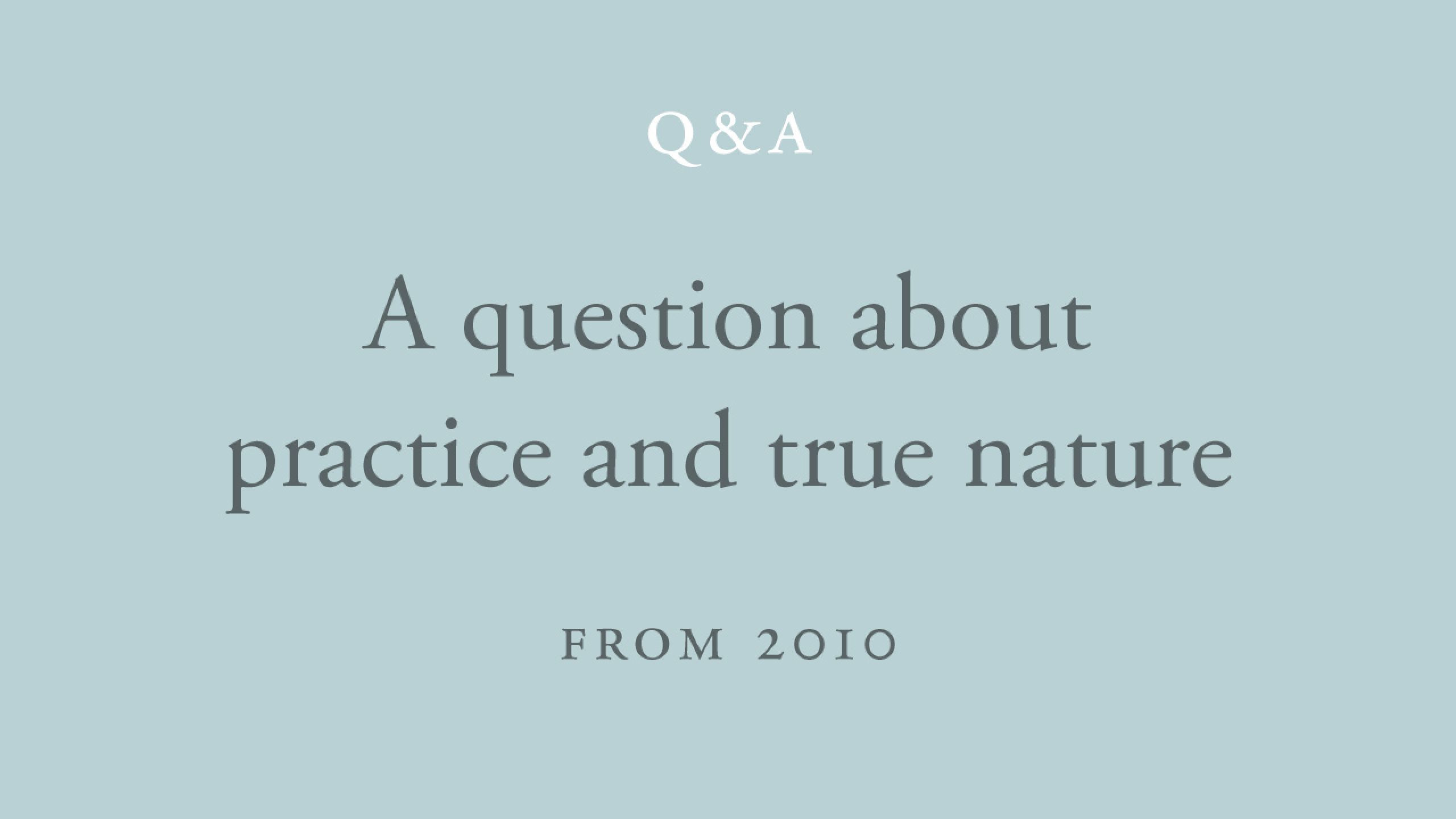 Dear Rupert,
I have been searching, often painfully, for maybe eight years on and off. I had a few-week period three years ago of what seemed like final realisation but slowly disappeared as old habits of mind returned. I have dabbled in meditation and yoga, both of which have been fruitful, but I guess sloth/discomfort keeps me from continuing with such pursuits. Out of habit, social forces and perhaps the fear of change, discomfort, silence and surrender, I continue to indulge myself and others.
It seems that the first time around, several years ago, when I had the three-week experience, it was all more spontaneous. I desperately wanted an answer from God, could not avoid the pain inside, and the answer simply came: 'You're already there'. The seeking and practising since then seems contrived, although perhaps that is just sloth speaking. Any words of advice?
Thanks,
Ali
Dear Ali,
It is quite common to have a spontaneous experience such as you had three years ago and for it to seem to disappear. Now you are being invited to find again the ever-present reality of experience out of your own interest and love.
So I would suggest simply following your interest in the nature of reality, wherever it takes you. Your desire to find it again is just as spontaneous as the previous experience you mention.
If you follow this interest and love, it places you on a sort of track where you will be given whatever you need: a book, a meeting, a teacher, a friend. All that is necessary from your side is your genuine interest and love. Simply follow that and say 'yes' to wherever it leads you.
If you believe that all seeking is contrived, you deny yourself one of the main possibilities open to you: investigating and exploring your true nature. Seeking is not contrived. It is an act of love. Believing that seeking is contrived is itselfcontrived.
With love,
Rupert
Category