Is It Necessary To Have Only One Teacher?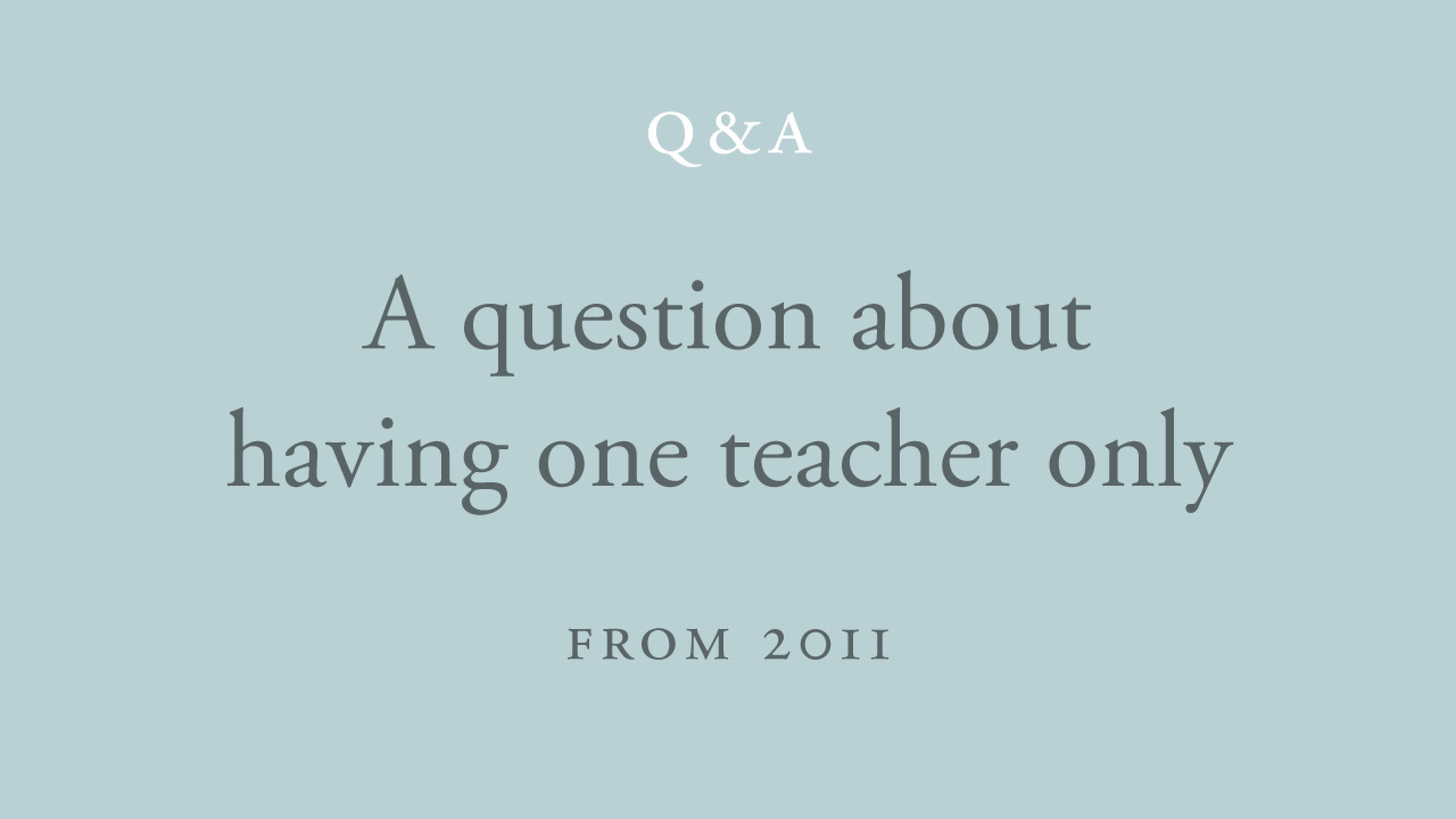 Dear Rupert,
A teacher stated in a meeting I attended recently that it would not be good to follow more than one teacher at a time. What would you say about it? I find myself inclined to listen to various expressions and it's been hard for me to focus on one teacher. Is this something I should overcome, or can I see things unfold naturally?
Thank you very much,
Hiro
Dear Hiro,
There is only one teacher: presence. I suggest you stay with that one.
As regards the human teacher, I suggest you follow your heart in this matter and see where it takes you. If, one day, you meet someone in whose company you find yourself peaceful and happy for no apparent reason, you may like to keep their company from time to time.
However, there are no rules. Be guided by freedom and love. That will keep you safe.
With love,
Rupert
Category