River of Words: The making of pots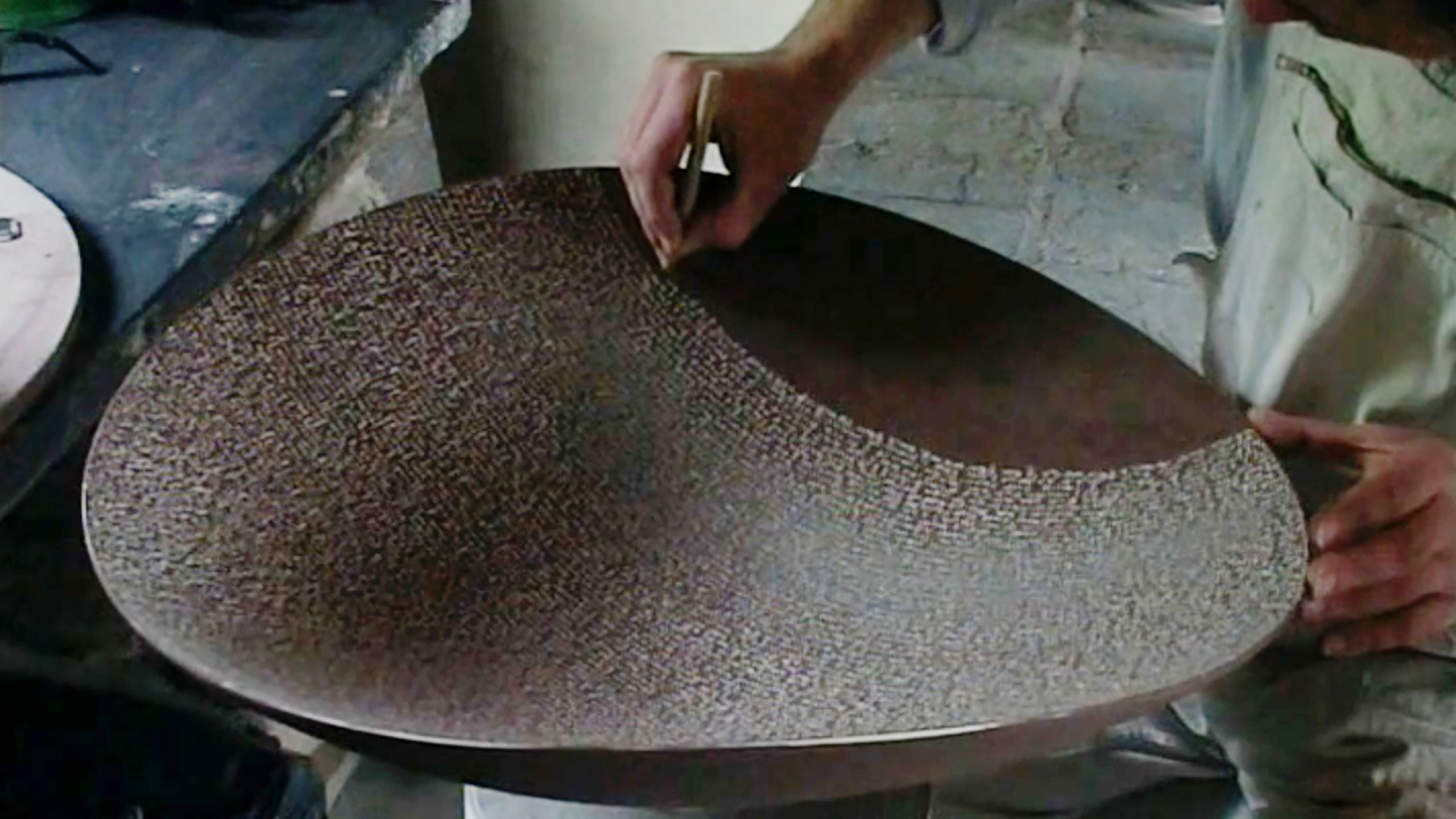 A video by Helen Miller that depicts Rupert Spira creating pottery bowls in his studio in Shropshire.
Whatever appears, appears in me, but I do not appear…I am the silence…
A fat Chinese brush laden with dark red pigment is carefully placed against the interior of a revolving bowl; a dimly lit man and small boy throw newspaper balls into the darkness beyond them; a man walks up to a wooden stable door set into the wall of an old stone barn and opens it. It is winter 2002. The Shropshire countryside in snow.
A potter's hands shape a mound of clay turning on a wheel; his eyes follow the motion. He then appears full-figure in his workshop: shelves bearing newly thrown bowls cover rough stone walls, larger ones placed on the stone-flagged floor. From this rustic, spartan environment he creates objects of refinement and beauty: open, flowing bowls; miraculously tall, narrow cylinders; huge pithoi, or wide-mouthed jars. We hear him whispering the words of an endless poem he is scratching into the pigment-covered surface of a bowl.
I am…I have no words to express…I am the origin of all…
The making of pots is intercut with the father and son laying a fire. The potter is teaching the young boy to count as they toss the newspaper balls. Eventually, after twelve – or should that be six? – scrunched balls, it's ready to light. This is also a lesson about matches: the boy is allowed to light the paper. The camera pulls back and we see them in front of a cavernous fireplace as the flames begin to leap. The domestic fire is lit, and a large vessel decorated with fine lines is loaded into the kiln, ready for firing.
Spring. Green fields, birdsong. The pots are fired. The potter is writing words again, silently this time. All we hear is the scratching, until…
Whatever appears, appears in me, but I do not appear….I am the silence…
If you'd like to explore these themes further, Rupert's book A Meditation on I Am (2021) features the poem Rupert engraved onto large bowls. The book also includes a short afterword, 'Bowls out of Words'.
You can watch this video on the link below.
To read more about Rupert's pottery, you can read about his conversation with Jenny Beal, From Clay to Words .
Category