Seven Day Retreat at The Vedanta – 11th to 18th November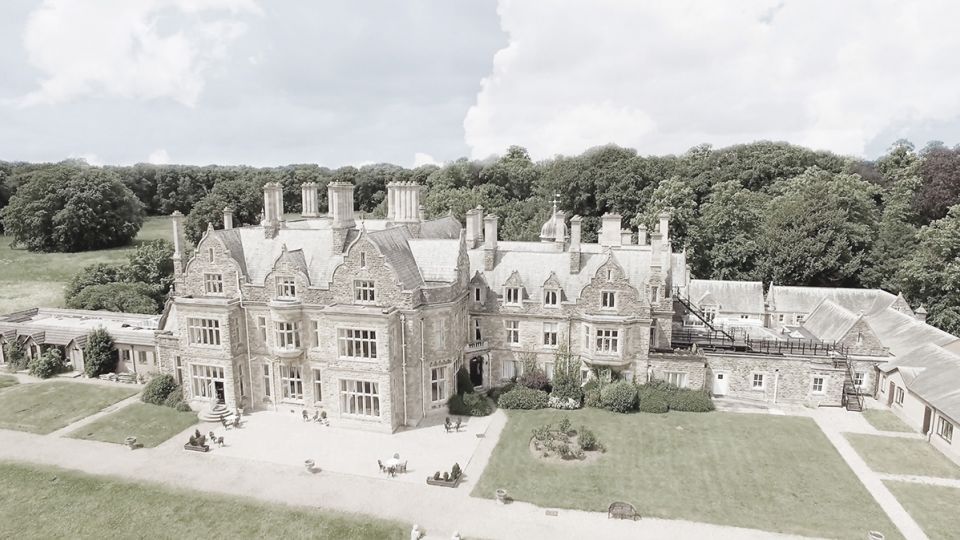 Description
For those of us who love to dive deeply into the heart of the non-dual understanding, retreats offer an unprecedented opportunity: seven days with Rupert and friends, nestled in a beautiful location in nature, where we steep together in the peace of our true nature. Retreats gather us in the heart of being, where we spend our days in self-abidance, friendship and creativity.
Each day features a guided meditation in which we rest in being, as being, as well as a dialogue in which we discuss the non-dual understanding. Between these meetings, we enjoy three delicious vegetarian meals together, where the love and understanding effortlessly transmits itself through friendship. In the evenings, we might relax with friends, watch a movie together or celebrate through poetry and music.
Whether you seek peace, happiness, truth, love or freedom—or if you would simply like to reunite with old friends—retreats provide the priceless opportunity to taste your true nature in an atmosphere of kindness and beauty. The people you meet on retreat will quickly become your non-dual family, so please join us as we gather in the spirit of friendship to celebrate the unity of being.
For those who can't attend in person, join from your own home via livestream. Livestream tickets give access to all sessions during the retreat, plus you can connect with the community around the world in breakout zoom rooms and dedicated Q&A sessions. Replays are available for two weeks after the retreat. This way you can easily watch again or catch up on any missed sessions due to time zone differences.
About The Vedanta: Situated in the heart of Lincolnshire, The Vedanta is surrounded by rolling countryside, historic market towns and villages. There is an array of walking trails to explore locally. Our whole group, including commuters, will also have access to the spa facilities, wonderful spaces to socialise and quiet areas to sit and meditate between meetings.
Important information about the venue: The Vedanta is a strictly vegetarian and alcohol-free venue due to being run by a Hare Krishna organisation. We ask that no alcoholic or non-vegetarian products are brought on-site and that the rules of the venue are respected by our group.

There is a 'no shoes' policy within the building, and guests are expected to bring slippers to wear inside. The venue does have some slippers available for sale, on site for anyone who needs them on arrival.
COVID-19 safety protocols: All retreat venues comply with the local requirements for the health and safety of attendees. By signing up for a retreat, you agree to comply with the guidelines in place at the time of the event and our full Covid-19 policy on the Terms and Conditions page here: T&Cs
At the time of writing, there are no vaccine requirements in the UK or at The Vedanta venue.
Accommodation
The Vedanta offers Twin and Shared dormitory room accommodation on site. If you would like to stay in a single room, you will be able to add your name to the waitlist below. We may offer single occupancy in twin rooms on a first come, first served basis if there are spaces available closer to the retreat date.
Twin rooms have two single beds. There are a few double beds, couples can note a preference of a double bed during the booking process.
Most of the Twin rooms are booked in pairs for couples or friends who wish to share together, the system will automatically add two tickets to your basket for you. It is possible to book a twin room to share with a friend or to be allocated to a twin room sharing with another person. If you wish to book only for yourself, please book using the appropriate button for a male or female twin room, and you will be allocated a room with one other person.
Shared dormitory rooms will have between 3 and 4 attendees in total and are allocated by gender; please choose the appropriate ticket when booking so that we can allocate your room properly. There are two types of bed available in the shared rooms, either a standard single or a floor bed, which is a bedframe-less single mattress. Both options are of a high standard and eco-friendly bedding is used throughout the venue.
If you wish to share a room with a friend, you will be able to book your tickets and email Neil with your sharing preference when booking is open. Should your ticket preference be sold out, you will be able to place yourself on the waitlist for any sold out ticket type. There are often a number of people on the waitlist, and we may only offer out tickets close to the start of a retreat, so we recommend you book in with a different ticket option if you wish to secure a place on the retreat. It may be possible to upgrade your ticket closer to the date.
A small number of Commuter tickets will also be available, if you prefer to stay off-site at a local B&B or if you live close by. Breakfast, lunch, dinner and refreshments are included in the Commuter price, or you can opt for lunch and dinner only if you prefer. The Commuter option includes access to the spa facilities.
Here is some information on outside accommodations:
Apple Tree Cottage, Branston, Lincoln, LN4 1PA, Is a 3-4 minute walk to The Vedanta: Apple Tree Cottage
The Washingborough Hall Hotel is approximately an 8 minute drive or an hour's walk from The Vedanta: Washingborough Hall Hotel.
The 'Visit Lincoln' website features and range of local hotels, guest houses and BnBs: Visit Lincoln
Airbnb has a list of local accommodations: Airbnb
Branston Moor Campsite and camping pods are approximately 7 minutes drive or a 50 minutes walk from The Vedanta: Branston Moor Campsite
The Waggon & Horses is a local pub within a few minutes walk of The Vedanta with accommodation options: Waggon and Horses, Branston
The Canwick Premier Inn approximately 7 minutes drive or a 50 minutes walk from The Vedanta: Premier Inn Lincoln (Canwick) hotel
The Travelodge is located in Lincoln city centre: Travelodge Lincoln City Centre
Please note the above list is intended as a resource only and does not imply we recommend or have affiliation with any of the above outside accommodations options.
Transport
By Plane From East Midlands, which is the nearest major airport: Take the Skylink coach (from coach park B) to Nottingham train station, the coach takes half an hour and there are coaches hourly. From there you will be able to catch the train to Lincoln Station. The train from Nottingham to Lincoln takes about an hour.
From Heathrow: go to terminal 2&3 Piccadilly Line Station and take the eastbound train to Kings Cross Station and then take trains towards Lincoln. (see train section) Heathrow to Kings Cross Station takes around an hour on the Piccadilly line. (see train section)
Alternatively you can go from Heathrow to Paddington on the Heathrow Express and then Paddington to kings cross via the hammersmith and city Tube line 35-40 minutes to Kings cross station (see train section).
From Gatwick: take the Thameslink train to St. Pancras and from there it is a short 3 minute walk to Kings Cross and then from Kings Cross there are trains to Lincoln (see train section).
From Stansted airport: The journey from Stansted airport to Lincoln railway station will typically take between 3 and 4 hours by train. There are no direct trains so you will have to change at least once. When purchasing a ticket, ensure you know where to change trains by asking at the station. (see train section)
For more information see: Visit Lincoln.
By Train The station closest to The Vedanta is Lincoln Station.
From London: catch the train from King Cross, there are limited direct trains so you usually have to change at Newark Northgate. Average journey time 2 - 2.5 hours. And then from Lincoln station there you will be able to take a taxi to the Vedanta which takes around 10 minutes.
Alternatively go to Lincoln bus station, which is diagonally opposite across the street from Lincoln train station. From there you will be able to catch the number 2 bus and let the bus driver that you are going to the stop 'Branston Hall' the journey takes around half an hour.
The bus will drop you off at the end of the drive to The Vedanta and it is then about a 3 minute walk to the main building. Single tickets should be around £2.80 off-peak and £4.50 peak.
By Taxi You can take a taxi from Lincoln station to the Vedanta, which takes around 10 minutes.
By Bus From London: National Express runs a direct coach service from London Victoria. Coaches from London to Lincoln take just over 4 hours, covering approximately 144 miles.
For more information see: Visit Lincoln.
By Car From Central London: Take either the M1 or A1 from London to Branston, Lincolnshire. Both routes take around 3.5 hours.
From Heathrow: Take the M25 North then join the M1 to Branston. The journey takes around 3 hours.
The Vedanta is less than 10 minutes drive from the center of Lincoln.
For more information see Visit Lincoln
Meals & Refreshments
All meals will be lacto-vegetarian. It is possible to select gluten or dairy free meals during the booking process; if you have special dietary requirements, please contact the organiser to check that your requirements can be met by the catering team before booking. Unfortunately, we cannot guarantee that all special diets can be catered for.
Discussion Board
Everyone who books onto this event will get access to the discussion board, with the ability to:
Post comments
Contact other attendees to exchange information or for social purposes
The discussion board will be available for attendees to communicate prior, during and post retreat.
Registration
To register a £250* non-refundable, non-transferable deposit is required to reserve a space at the retreat, prior to arrival. Please book using the "Add to Basket" buttons below, when registration opens.
Costs per person: (all tickets include, unless otherwise stated, include three meals and refreshments each day).
Single – £2555
Twin – £1650
Shared room (3-4 sharing)
Single bed – £1495
Floor bed – £1435
Commute* with all meals – £1385
Commute* with Lunch & Dinner only – £1330
*Commuter tickets are non-residential. Anyone purchasing a commuter ticket must arrange their own accommodation and attend the retreat during the day.
Livestream tickets are based on a sliding scale. Please see more information about attending online in the section below.
If your accommodation of choice is sold out please use the 'Add to Waitlist' button and you will be notified of any spaces that come available. Booking is strictly through the website, please do not contact the venue to try to book into the retreat.
Should the retreat be cancelled for any reason related to Covid-19, the deposit payments made will be automatically transferred to a replacement online Retreat at Home.
In-person scholarships
A limited number of partial scholarships are available to attend the retreat in-person. Please complete the scholarship form here to apply for a place.
Livestream
Tickets are available based on the sliding scale below, with the intention of making the teaching available to more people. If you wish to purchase a ticket for a friend, you may simply add a second ticket to your account and let Neil know who you would like to assign it to. Please note that tickets can only be assigned to people who have a log in for Rupert's website.
Please select from the options in the tickets section below, add to basket and checkout as normal.
Costs per person:
£95 - Supported: for those who would like to attend but are unable to do so for financial reasons*
£190 - Standard: for those with sufficient financial resources to attend at a fair price
£380 - Sponsor: for those with adequate financial resources and a desire to support attendance for others
Booking will close at noon local time on the first day of the retreat, so please be sure to register online if you wish to attend. You will receive an order confirmation email and you will be emailed the streaming link before the start of the retreat.
For a list of FAQs please see Livestream FAQs.
(please use everytimezone.com to find the times for sessions in your own timezone)
Livestream – Supported tickets
If you wish to attend the livestream of the retreat with a *Supported ticket, please email Niya: niya@rupertspira.com. Please note that the cut-off date for applications is Thursday 8th November, 10am BST.
Important ticket information
A non-refundable deposit is payable immediately for each ticket.
The final balance will be due on Wednesday 27 September 2023
The final balance will be due on 27th September 2023
75% of balance refundable if cancelled before 4th October 2023
50% of balance refundable if cancelled before 11th October 2023
No refund if cancelled after the 11th October 2023
If you experience any problems with checkout please use the Payment FAQ page.