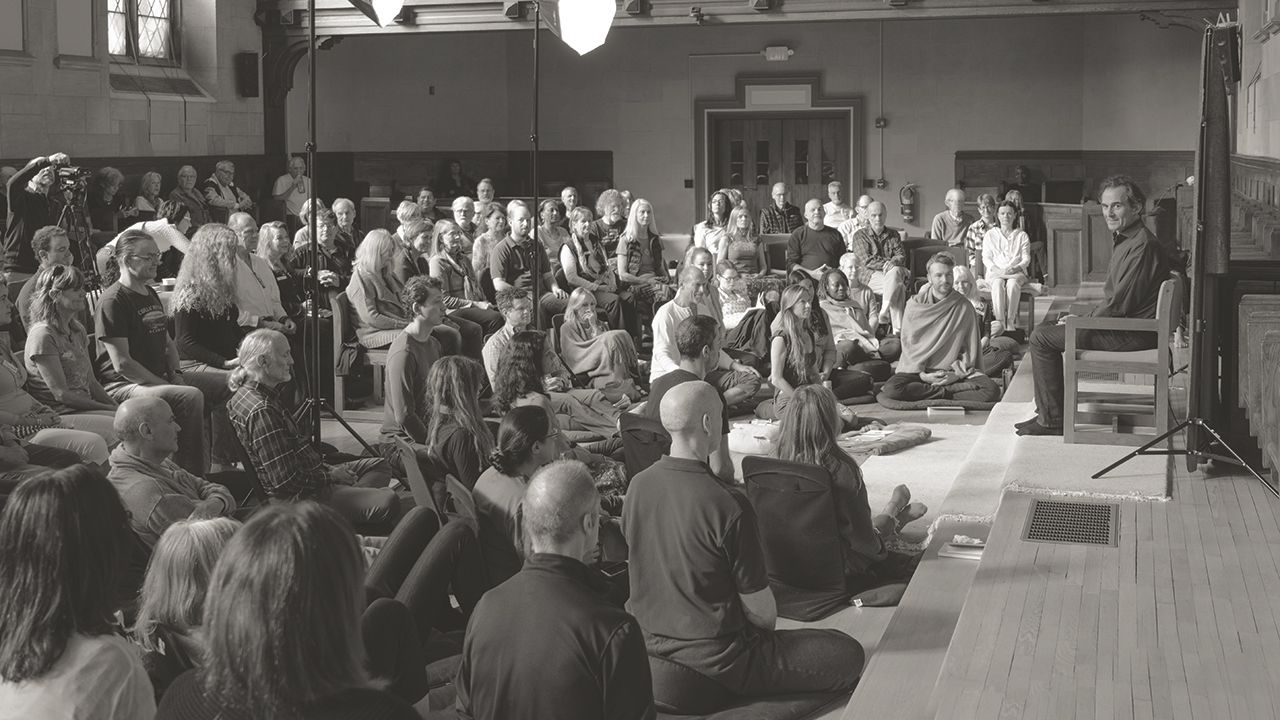 The Rupert Spira Foundation­
Sharing Non-Duality with the World
Founded in 2017, The Rupert Spira Foundation promotes worldwide access to the non-dual teaching. In particular, the Foundation seeks to make the teaching as widely and inexpensively available as possible for those wishing to receive it who would not otherwise be able to do so for financial reasons. The Foundation currently engages in several activities, including:
• funding scholarships to meetings and retreats hosted by Rupert Spira
• providing access to existing audio, video and written teaching materials
• supporting the development of new teaching materials and texts
The Foundation is also currently expanding its activities to include the creation of additional online teaching materials, the development of mobile phone-based teaching apps, the productions of educational documentary films, and the acquisition and development of a home for the teaching in the form of a retreat centre.
As a non-profit, tax exempt 501(c)(3) corporation, the Foundation is funded exclusively by individual contributions and supported by a staff of dedicated, unpaid professionals. Over the last five years, approximately 95% of every dollar contributed has gone towards funding the Foundation's activities and projects, with the balance reserved for minimal legal and accounting expenses.
The knowledge of our own being is not only the most profound knowledge possible but also the most precious. It is the source of the peace and happiness for which all people long above all else, and is the foundation for the resolution of all conflicts.
Rupert Spira
Donations from friends in the US
Donations can be made to The Rupert Spira Foundation which is a 501(c)(3) tax-exempt organisation.
WIRE INSTRUCTIONS
Bank Name: U.S. Bank
ABA Routing Number: 307070115
Credit Account Number: 147490869335
Account Name: The Rupert Spira Foundation
ZELLE
You can make a donation through your bank using Zelle or through the Zelle app.
The email address for the foundation is: rsfoundation@rupertspira.com
CHECK
If you would like to send a check, please contact Francesca at francesca@rupertspira.com
Donations from friends in the UK, EU and rest of the world
Donations can be made through the website system, simply select the amount you wish to donate in the box below and proceed through the checkout system.
For further information
If you would like to receive further information about the Foundation's projects or how to contribute to the Foundation, or would like to enquire about receiving financial assistance to access the teaching material or attend one of Rupert Spira's meetings or retreats, please contact Francesca Rotondella at francesca@rupertspira.com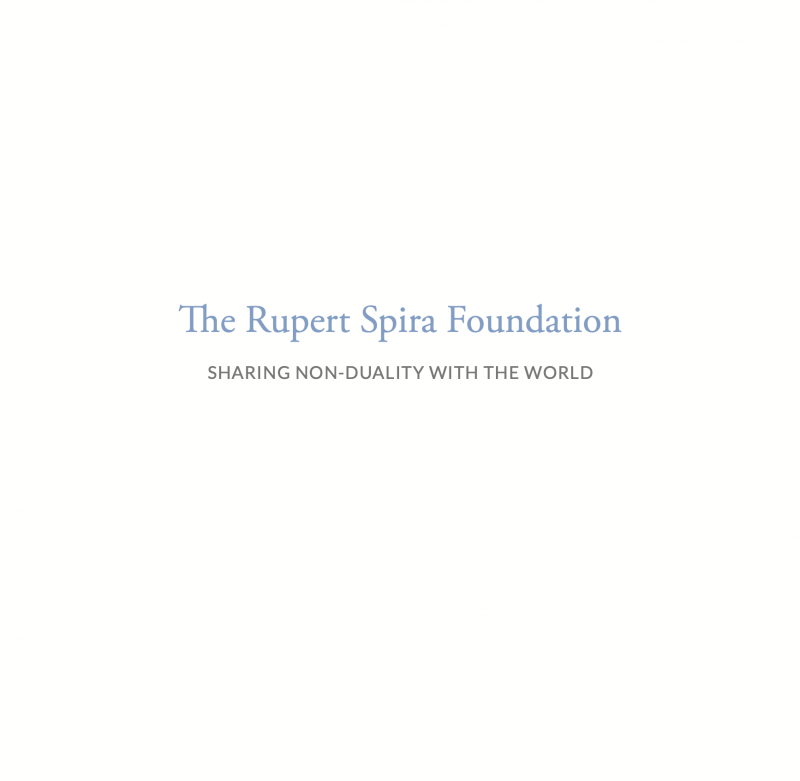 The Rupert Spira Foundation Brochure
You can also download the PDF version of the Foundation brochure, which includes an introduction to the non-dual understanding and orginal photographs by Rupert Spira and Phoebe Darlington.
Scholarship Programme testimonials
'No words can fully express how meaningful it was to experience Rupert's wisdom, warmth, empathy and generosity in person. Weeks have passed, but I feel the teachings and the Mercy Center community will always live in my heart and guide my life.'
– Scholarship recipient, Mercy Center retreat
'I am a retired schoolteacher nearing the age of seventy-eight. I live alone in Santa Fe, New Mexico and rely on monthly social security benefits. I graciously received a scholarship that helped tremendously. There is no comparison to being in Rupert's presence and communing with the other attendees, who are now my friends and very much my spiritual family.'
– Scholarship recipient, Mercy Center retreat
'This retreat brought me out of a huge sadness and depressive thinking. It changed my life. I was able to go only because I got a scholarship, which I am infinitely grateful for!'
– Scholarship recipient, Mercy Center retreat
'I have so much gratitude for the scholarship I received to attend Rupert's retreat at Garrison. With the onslaught of a frightening health challenge in a world appearing more and more uncertain by the day, being in community with these non-dual beloveds was so very precious, an oasis of light. Deep bow to generous donors.'
– Scholarship recipient, Garrison Institute retreat
'Garrison has always been a special place in my heart, but this time the retreat exceeded all expectations. My heart was opened, and love flowed freely. I was able to come because of the generous hearts of donors like you. Bless you for your contribution and for your love and devotion to the Truth.'
– Scholarship recipient, Garrison Institute retreat
'I'm very thankful to all who made it possible for me to attend the Mercy Center retreat with Rupert. I am from Chile and am not wealthy, so the scholarship really made the difference. I'm very thankful, and I am sure that my environment is too because the understanding is no longer a rational thought, but a living truth that gets shared with everything it touches.'
– Scholarship recipient, Mercy Center retreat
'Thank you so much for giving me the opportunity to attend my first Rupert retreat through your generous scholarship program. Just the fact that you offer such a service confirms the integrity and sincerity of Rupert's teachings. The retreat was a very transformative experience and I am very grateful.'
– Scholarship recipient, Mercy Center retreat
'I could not have participated, for the first time, in Rupert's retreat without the help of the scholarship. It made all the difference in the world. For all this, I express my deepest gratitude to each and every one of the fund donors.'
– Scholarship recipient, Garrison Institute retreat